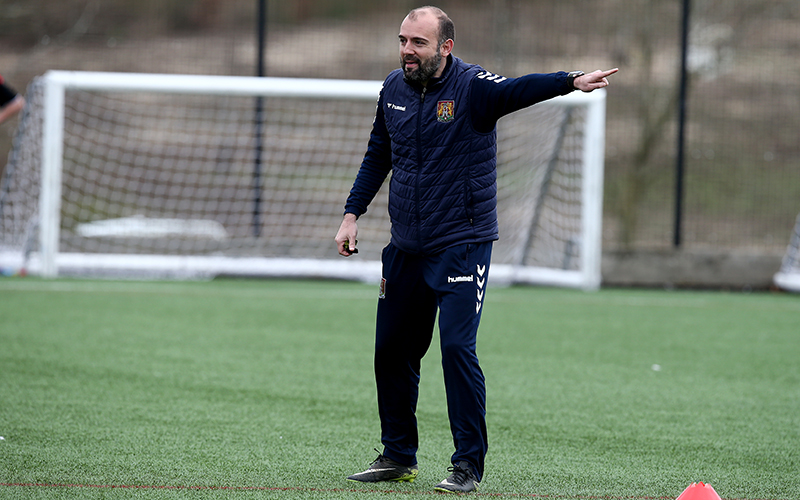 Secure your place now for our 2022 courses
Posted Friday 6th August 2021
Players interested in joining Northampton Town International Football Academy are encouraged to book now to secure their place, with four different courses available.
NTFC IFA provides aspiring footballers between 18 and 23 with the opportunity to develop like a professional player, among first-class facilities and expert guidance from UEFA A License coaches.
With training sessions focussing on individual technique, tactical understanding, and teamwork, NTFC IFA will nurture participants into talented footballers, while the complementing conditioning programme will leave graduates physically and mentally prepared for the modern game.
Away from the pitch, players will have access to an extensive list of support, including accommodation, meals, prayer rooms, and medical attention, as well as supplementary educational courses through our partners, the Institute of Sport, based in Australia, that open up awareness of alternative careers in the industry.
For each option, players may only require a visitor visa, which will allow you to stay in the UK for the duration of your time and we will help you through the Visa process.
COURSE INFO
16th January to 25th February 2022 (6 weeks): £3,999
27th February to 8th April 2022 (6 weeks): £3,999
16th January to 8th April 2022 (12 weeks): £7,500
8th April to 18th April 2022 (10 days): £999
Each course will include full-time coaching, accommodation and meals and will provide a fantastic opportunity to develop your game.
On receipt of your deposit payment, we will issue an invitation letter for your Visitor Visa.
Please click here to make your booking
---