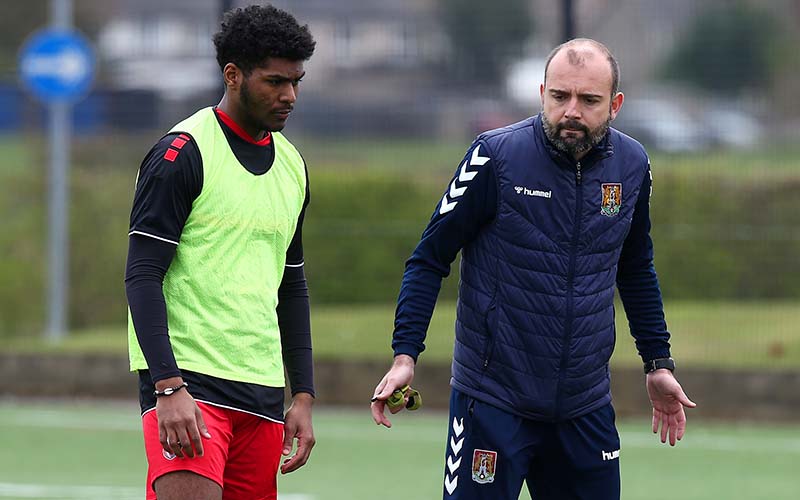 Bhatti: "I'm going to take it with me for the rest of my life"
Posted Thursday 10th February 2022
Here's a throwback to when we spoke with Botta Bhatti, a left-winger from Liberia, at the end of the taster course in April last year.
How have you found the last two weeks?
It's been really good; Fran [Constancio] is a really good coach. He knows how to communicate with the players, how to get his point across and what we need to do.
How much have you learnt?
I've learnt a lot with positioning, communication, new ways to control the ball, how to go about with the ball from the back, bringing it up top to score goals.
You also worked with some ex-professional players at NTFC IFA, including Colin Calderwood, Kevin Wilson, and Grant Brown. Are these experiences that you will cherish?
Yes, 100 per cent. Grant has taught me a lot; when he wants to put me as a striker, there's new things for me to try and I've felt comfortable playing with him. I'm going to take it with me for the rest of my life and I hope to be back here.
What do you think of Moulton?
It's my first time being here so it's pretty new to me. It seems like a really nice place to be and live, especially with the facilities and everything, the football ground; it looks really nice.
After everything the year has thrown, how nice does it feel to be back playing football, especially in this kind of environment?
It feels amazing because it's been so long; I hadn't played a match since October [2020] and being back here makes me feel good, training every day, working hard and getting my craft back, it feels good.
Would you recommend it to other people?
This is a really good opportunity for a player to learn new things, especially from top coaches who are working with top academies, and I recommend it.